*5/11 event canceled*McKinney Falls Leave...
This event has been cancelled.
Description

***5/5 Cleanup canceled due to flooding and closures through out the park.*** Rescheduled for 5/11 9am-noon.
We need your help! We would greatly appreciate your help in picking up trash to keep our park beautiful! Bags, gloves, and grabbers provided!

When you arrive at the Headquarters let them know you are here to volunteer!

Location: Meet by the Lower Falls Parking lot by 9:30, if you come late we will be working around the parking lot and Lower Falls area.

Bring: close toed shoes, water, sunscreen and/or rain gear.


**If you have someone in your life that wants to help out with Trail Maintenance but is under the age of 15, this is a great option for them! Parents must accompany minors. All ages are welcome!

GivePulse

10 Positions Filled

|

10 Impacts

|

20 Hours
Location:

5808 McKinney Falls Pkwy,

Austin, TX 78744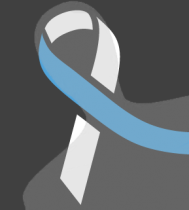 McKinney Falls wrote on May 10th, 2019
*5/12 Event Canceled* Water levels remain too high to safely have volunteers for a clean-up and more rain is to come in the following days. Thanks everyone who had signed up and please join us at the next clean-up on 6/2!
McKinney Falls wrote on May 4th, 2019
Flooding from last night's rain has forced us to cancel tomorrow's event. We will definitely need help removing trash and debris!! We will hold a cleanup 5/11 from 9-12. Any questions please contact Jamie at Jamie.gillis@tpwd.texas.gov. Thank you!