This has ended. If you attended, let the organizer know by recording your Impact!
Positions
0 Remaining
Description

The Festival Beach Community Garden is 2-acres of property at the corner of Waller and Clermont Streets in East Austin, divided into affordable garden plots and community spaces.
With all the development happening in the city, we want to provide habitat spaces in our garden. With your help we will be creating a healthy ecological environment we all can be happy to live in. Please come out and join us create a space that we deserve. We have light and heavy work loads so that everyone can lend a hand!
Please wear close toed shoes, hat, and long sleeve shirts so you do not get any reaction to dirt or plants materials.
We will provide gloves and water but encourage you to bring your own water bottle.

Since opening in April 2010, our garden has grown to include more than 80 gardeners growing a variety of fruits, vegetables, flowers and plants. The site provides communal tools, irrigation and a space for educational and community events. Our planning committees are volunteer-driven, made up of gardeners and community members.

GivePulse

5 Positions Filled

|

1 Impact

|

3 Hours
Location:

Waller St & Clermont Ave,

Austin, TX 78702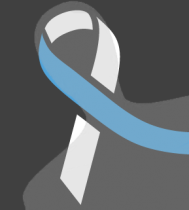 Mark Fagan wrote on March 18th, 2019
Hi, we'd like to bring a crew of 5-10 people from Buzz Mill Coffee to help on the 13th. Is there anyone I should contact to let them know? I left a message on your voice mail too. My email is mark@buzzmillcoffee.com. Thanks!!