| | |
| --- | --- |
| Approval | Organizer will approve registrants |
| Description | Section 3 (shift 3) |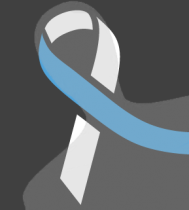 Laura Evanoff wrote on January 16th, 2020
Greetings Section 3 Team!

I apologize for not reaching out sooner and thank you so much for volunteering for the 2020 Point In Time Count. This is an essential event for our community, and we appreciate you! A little about me, this is my 6th year participating in a PIT Count and my 3rd year as a Team Lead in the Austin/Travis County Count! Before moving to Austin, 3 years of my PIT Count experience were in Houston. I will do my best to be a resource and a guide.

A best practice is to make sure we meet prior to the count to discuss any questions and to ensure everyone is aware of necessary information for the day of the count. If you all want to touch base before the big day – please let me know what days and time frames work best for you. Based on responses, I can either narrow down on a date or I can send out a Doodle Poll. We can also meet in person or we can schedule a large conference phone call or video chat.

Also, I would love to know a little more about you!
• Please introduce yourself (name and little about yourself)
• Do you want to meet this week before the big event? Y or N
o If yes to wanting to meet, what works for you?
o Phone or in Person?
• Have you picked up your sweatshirt? (let me know if you want me to grab one for you)
• If you are familiar with our section or have scouted this section.
• Do we want a fun team name???? If so, any suggestions???

My number is 214-385-9904, please save my number! Also, please let me know if you would rather me communicate through email or text.

I look forward to connecting with you all!
Virginia Miller wrote on January 5th, 2020
Hello team! Looking forward meet y'all. Can't wait to get started on training.