Positions
0 Remaining
Registration Opens
Registration Opened
Registration Closes
Any time before each shift ends or when space runs out.
Age Limit
16 and up
Description

Project Homeless Connect is a free resource fair for homeless and at-risk individuals and families. During this one day event clients are able to access an array of services ranging from ID services, housing services, resume workshops, clothing banks, vision check and healthcare to veterans services, childcare, petcare and much more. We expect to see 1,000 clients at this years event and need nearly as many volunteers to make the day a success. Please join us on September 19th as we help our most vulnerable population access the resources they need to become self-sufficient for themselves and their families.



Please enjoy our 'Thank You' video from last year that truly captures the heart and essence of this event.

https://www.youtube.com/watch?v=rtmAJldVrbI
Unless you are a Setup or Tear-Down Volunteer - All new volunteers are highly encouraged to attend an in-person training prior to the event.  Below are the following in-person training opportunities. 

In-person training sessions available:

ALL IN PERSON TRAININGS HAVE BEEN COMPLETED.  IF YOU WERE UNABLE TO ATTEND A TRAINING, PLEASE PLAN TO ARRIVE EARLY ON SEPTEMBER 19TH FOR A BRIEF DAY-OF TRAINING ON THE LOBBY LEVEL OF HALL C.

Social
Instagram Snapchat
Requirement Details

Volunteers will receive a t-shirt upon check-in day of the event and should plan to wear that t-shirt for the duration of their volunteer shift. Please wear comfortable shoes.

Perks
Lunch will be provided and all volunteers will receive a t-shirt.
Parking Details
There are multiple pay-to-park lots and meters around the convention center as well as the convention center parking garage. There will be no parking vouchers or reduced parking deals for volunteers at this event.
Causes
Advocacy Children & Youth Community Emergency & Safety Employment General Service Health Homeless & Housing Food Insecurity, Hunger Immigrants & Refugees Legal Services Poverty & Basic Needs Older Adults Veterans & Military Families Gender
Skills
Care Taker Child Care Communications Elderly Assistance ESL Instructing First Aid/CPR Help w/People
GivePulse

1,133 Positions Filled

|

878 Impacts

|

3,997 Hours
Location:

Volunteers please enter through Hall C,

Colorado Convention Center,

700 14th St,

Denver, CO 80202
| Shift | Start | End | Description | Positions | |
| --- | --- | --- | --- | --- | --- |
| | | | | | |
| | 7:30am (MT) | 11:30am (MT) | Volunteers will be paired and stationed at entrances around the Convention Center to greet and... | 44/40 | Over |
| | 8:00am (MT) | 11:00am (MT) | Greet and assist resource providers (those giving/providing the specific services to guests) as they arrive... | 5/5 | Over |
| | 8:00am (MT) | 2:00pm (MT) | Check-in volunteers as they arrive to the event, hand out volunteer t-shirts, and provide instructions... | 17/15 | Over |
| | 9:00am (MT) | 3:30pm (MT) | There will be a bag-check area in the main lobby where guests can leave their... | 4/4 | Over |
| | 9:00am (MT) | 2:00pm (MT) | Help with loading and delivering of items from provider cars to their booths on the... | 15/15 | Over |
| | 9:30am (MT) | 3:00pm (MT) | As our GEM of the event, we need volunteers who sparkle with enthusiasm and exude... | 10/10 | Over |
| | 9:30am (MT) | 3:30pm (MT) | Please note: Guest Services shift times have changed this year. There are five shifts to... | 290/300 | Over |
| | 9:30am (MT) | 12:30pm (MT) | Please note: Guest Services shift times have changed this year. There are five shifts to... | 152/150 | Over |
| | 9:30am (MT) | 2:00pm (MT) | With nearly 2,000 guests and volunteers at this event, line guides are needed to help... | 6/6 | Over |
| | 9:30am (MT) | 2:00pm (MT) | With nearly 2,000 guests and volunteers at this event, line guides are needed to help... | 5/5 | Over |
| | 9:30am (MT) | 2:30pm (MT) | Check-in at Volunteer check-in upon arrival and wait to be directed upstairs. You will be... | 6/5 | Over |
| | 10:00am (MT) | 1:00pm (MT) | Checkout is the last stop for participants before they leave the event. Please confirm that... | 9/10 | Over |
| | 10:00am (MT) | 3:00pm (MT) | There will be 2-4 information desks at the event. 2 volunteers will staff each information... | 8/8 | Over |
| | 10:00am (MT) | 2:30pm (MT) | With nearly 2,000 guests and volunteers at this event, line guides are needed to help... | 16/15 | Over |
| | 10:00am (MT) | 3:00pm (MT) | Volunteers will be responsible for handing out snack items and beverages to all guests, volunteers... | 20/20 | Over |
| | 10:30am (MT) | 3:30pm (MT) | Please note: Guest Services shift times have changed this year. There are five shifts to... | 185/200 | Over |
| | 10:30am (MT) | 2:30pm (MT) | Volunteers will be paired and stationed at entrances around the Convention Center to greet and... | 18/30 | Over |
| | 11:30am (MT) | 3:30pm (MT) | Please note: Guest Services shift times have changed this year. There are five shifts to... | 133/200 | Over |
| | 12:30pm (MT) | 3:30pm (MT) | Please note: Guest Services shift times have changed this year. There are five shifts to... | 119/100 | Over |
| | 1:00pm (MT) | 4:00pm (MT) | Checkout is the last stop for participants before they leave the event. Please confirm that... | 9/10 | Over |
| | 3:00pm (MT) | 6:00pm (MT) | Assist with tear-down after the event is over. Includes leading supplies from the concourse to... | 39/75 | Over |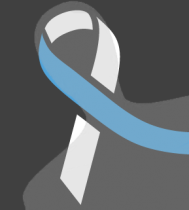 Mile High United Way Volunteer Team wrote on August 21st, 2017
Volunteer training begins this week! Please review the note in the description regarding these dates, times and locations. Reminder: If you have volunteered for Project Homeless Connect in the past you do not need to attend unless you'd like to. We highly encourage new volunteers to attend a training.
Judy McCutcheon Pendleton wrote on July 13th, 2017
I am out of the country for everyone of your training sessions but return Sept 14. I want to come with my group from South Broadway Christian Church but we are all registering individually. Can I volunteer for anything without taking the training? I'm older and don't think tear-down would be safe for me.