Approval
Organizer will approve registrants
Age Limit
18 and up
Description

At Spay Memphis we are grateful for our volunteers that help us keep our clinic tidy and running smoothly. Volunteers assist with tasks such as laundry, surgical instrument cleaning, prepping surgical supplies, and general cleaning of the clinic. Volunteers are not permitted to handle or touch any of the animals.

Requirement Details

A current tetanus shot is required.

Parking Details
Park in the back side of the parking lot.
Causes
Animals Health Non-Profit Business Services
Skills
Animal Services Cleanups Help w/Animals Medical Office Work
GivePulse

66 Positions Filled

|

647 Impacts

|

2,475 Hours
Location:

3787 Summer Avenue,

Memphis, TN 38122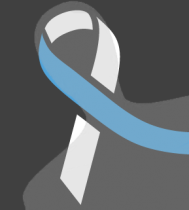 Tracye Petersen wrote on August 6th, 2019
I hope i have done this correctly I look forward to start volunteering next Thursday at 10 am. Thank you for this opportunity.

Alyssa Aldridge wrote on February 20th, 2019
Hi Debi,
We have volunteer opportunities Tues-Fri. You may see the dates and times posted on the calendar above and sign up to volunteer by clicking on the time slot you're interested in.
Debi Rankin wrote on January 31st, 2019
dO YOU HAVE ANY DATES AVAILABLE IN MID TO LATE FEB?