Positions
0 Remaining
Age Limit
All Ages
Description

Friends of Dick Nichols park, in conjunction with It's My Park Day, is holding a park clean up on Saturday, November 5th from 10am-12pm. We will be spreading be mulch, picking up litter and painting. We will meet at the picnic tables near the flagpoles to get your assignment. All ages are welcome. Feel free to bring your own work gloves and water bottle. If you have extra wheel barrels, please bring them too. Thanks for your support!

GivePulse

46 Positions Filled

|

30 Impacts

|

58 Hours
Location:

8011 Beckett Rd.,

Austin, TX 78749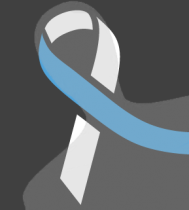 Kim Goyette wrote on November 15th, 2016
Hello. There is a group that will be heading over to Dick Nichols Park to finish spreading the mulch pile. They will be there this Sunday, November 20th at 10am. If you would like to help feel free to stop by. I would suggest bringing any shovels, pitch forks, rakes and wheel barrels you can supply. Thanks for your help!

Kim Goyette wrote on November 7th, 2016
Thank you for supporting the It's My Park Day Dick Nichols Park clean up. Despite the rain we were able to get a lot done.

I am looking for some groups that would be interested in spreading the rest of the mulch pile. I would be glad to help coordinate getting some equipment for the project. It needs to be completed in the next two weeks. Please send me a note if you can help out.

We will be holding our next It's My Park Day clean up the first Saturday of March. Sign up will be open in February.

And I have one more way to support the park. Friends of Dick Nichols Park was awarded a $50,000 grant to install a shade structure over the main playscape and swings. It will be installed at the end of this month. We are required to have the community match $3,000 towards the project. Right now we have raised close to $2500. With your help we can get there. If you would like to donate any amount, please click on the link below. Your help is greatly appreciated. Thank you!
http://austinparks.org/sfaform/dick-nichols-grant-match/

Kim Goyette wrote on November 3rd, 2016
Hi everyone. Thank you for supporting the Dick Nichols Park clean up this Saturday from 10am-12pm. Please check your email the morning of just in case there is inclement weather. We will hold the event if there is light rain, but will have to make different plans if it's storming. Please bring work gloves, water bottle and any wheel barrels and rakes and shovels you may have. See you then!