Positions
0 Remaining
Description

Projects planned:

1) Trash Cleanup throughout park and greenbelt to Mopac. If we have a really good turnout, we can go beyond Mopac along the creek and shared use path (NCWT)

2) Creekside Trail maintenance – remove/relocate fallen branches, move rocks off trail,spread straw and native seeds on the slope along the creekside trail.

3) Planted tree maintenance – weed, mulch, remove t-posts that have fallen, etc.

4) Poolhouse landscape maintenance – weed new plantings, replace/add a few plants, spread out leftover soil

5) Seed wildflowers/native grass in areas disturbed by trail work contractors

6) Patch small area of creekside trail near Duval (an approx 10' edge of trail that was not part of NPP repair done in early 2018 has fresh damage that needs to be protected to prevent further trail damage)

Possible if we can get some team leaders:
-hand pull Johnson grass from the side of the NCWT trail near Mopac



GivePulse

69 Positions Filled

|

41 Impacts

|

113 Hours
Location:

12017 Amherst Dr,

Austin, TX 78759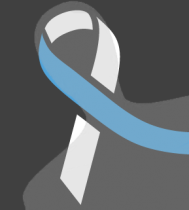 Erik Harris wrote on October 5th, 2018
Most definitely! We typically have a great family turnout and all projects are kid-friendly with a couple of exceptions - #2 & 6 above have some tasks that will restrict participation by younger kids.
Carol Kirchem Robbins wrote on October 5th, 2018
Looks like this one would work for an energetic 9-year-old - do you agree? He would of course have adult supervision at all times.